HBCU's, Community Colleges Partner with Truth Initiative, CVS to Tackle Tobacco

Last month, Truth Initiative® and the CVS Health Foundation joined forces to work with Historically Black Colleges and Universities (HBCUs) and community colleges students and administrators. Through a nation-wide campaign, the organizations advocate for, adopt and implement 100 percent smoke and tobacco free campus policies.  Click HERE to read.
---
Who Goes to Vape Shops?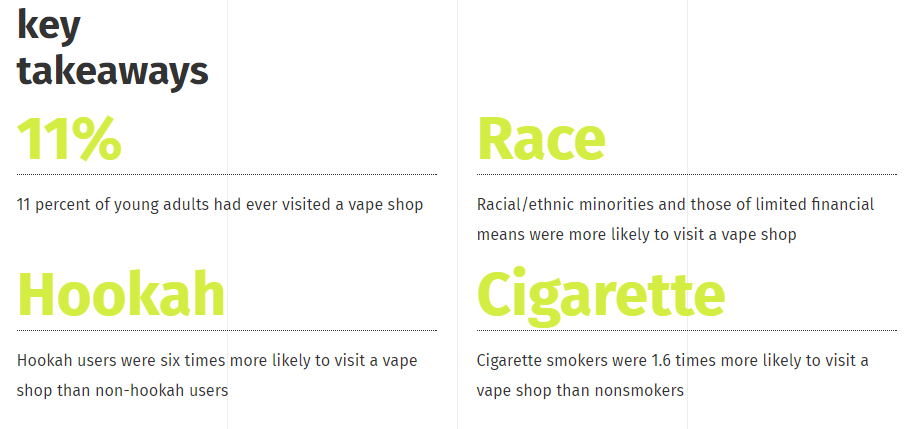 Once a rare sight, "vape shops," or e-cigarette and vaporizer retail shops, now number in the thousands across the country. Experts estimate there were 5,000 to 10,000 vape shops in the U.S. in 2014. VIEW
---
Federal Appeals Court: After 11 Years There's No More Reason for Big Tobacco to Delay Warning Ads

It's been more than a decade since a federal court ruled against the tobacco industry and ordered the nation's largest cigarette producers to produce a new series of warning ads. For more information CLICK HERE
---
Congressional Budget Deal Protects Kids by Rejecting Tobacco Industry Giveaways
Great news: Congress rejected tobacco industry efforts to weaken FDA oversight of e-cigarettes and cigars, including candy-flavored products that appeal to kids.
READ HERE