Dear Friends,
I hope you all had a wonderful holiday season and that your new year presents you with opportunities for happiness, growth, and service! The Wellness Coalition is off to a great start in 2017 as we finish up the third and final year of our cooperative agreement with the Centers for Disease Control known as REACH (Racial and Ethnic Approaches to Community Health) and as we continue with our signature Wellness Case Management program.
I would like to focus on the Wellness Case Management program (WCM), to remind our partners of the services provided by WCM and how to access them. As always, our WCM services are designed primarily for people in our community who have chronic diseases such as:
diabetes
heart disease
asthma
obesity
or other chronic diseases which provide a life-long challenge for those we serve, especially those without health insurance
Our Wellness Case Management program helps individuals to improve/maintain their health status AND benefits the health care system by helping people to avoid having to use the most intense health resources such as hospital emergency and/or inpatient services. We currently have four Wellness Navigators (Carol Landreau, Hattie Leflore, LaTanya Morgan-Bell, and Judy Washington), under leadership of our Wellness Programs Coordinator Ghandi Daniels, providing: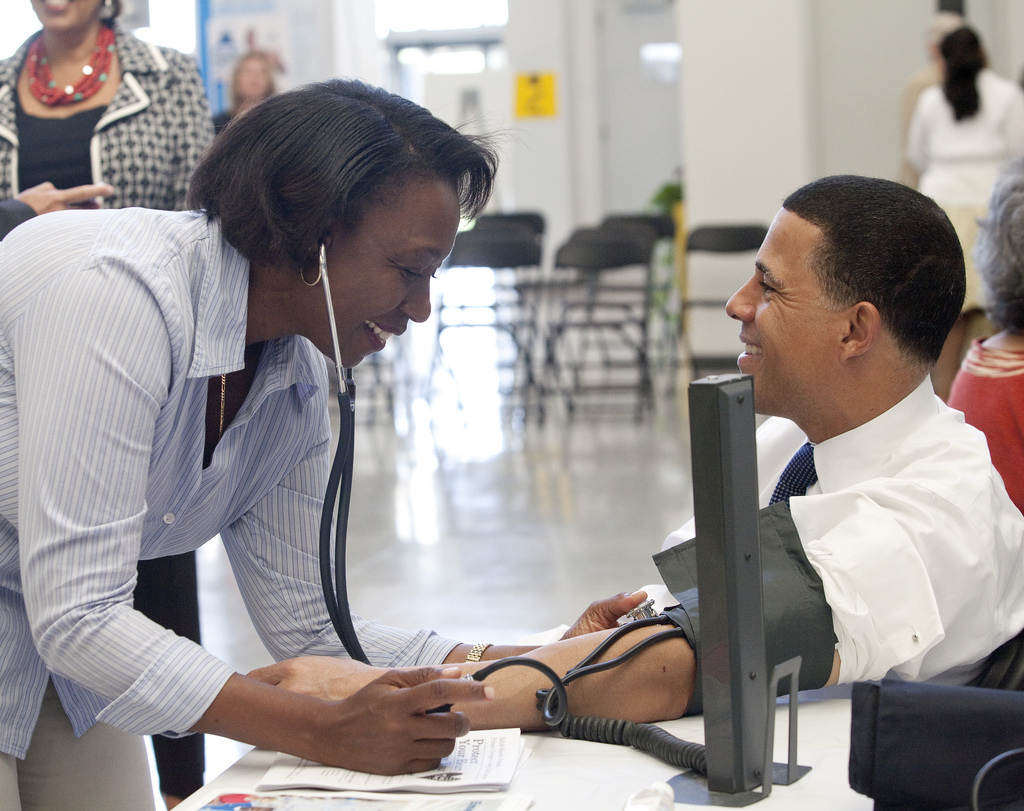 Access to Affordable Health Care Services –
A primary role of the Wellness Case Management program is to link people with affordable health care services. Many people cannot afford medical care and thus may not go to a health care provider until their condition worsens to the point they need high intensity services such as hospital emergency and/or inpatient care. Wellness Navigators assist people to access care with our partners such as Medical Outreach Ministries and Health Services, Inc., who provide free or low cost medical services. Navigators help people to make appointments and follow up to remind them to attend their appointments.
Access to Free Medications – 
People with chronic diseases almost always need to take at least one (often several) medications to stabilize these conditions and keep from worsening. As we all know, medications are expensive, and many people—especially those without health insurance—cannot afford them month after month; many must choose between medication and household expenses. Yet, many people are eligible for local and national resources available to help people with their medications. The WCM program provides the link between clients and these resources, assisting them with calls to local resources and with applications to pharmaceutical company patient assistance programs. Access to medications both aids the health status of individuals and prevents them from becoming ill enough to need to use precious high intensity services in the community such as hospital emergency departments.
Enrollment in Health Insurance – 
Health insurance is a valuable resource for ensuring access to medical services. Many people won't go to a provider without the ability to pay, and often end up accessing ER or hospital services for which the hospital does not receive reimbursement. While the Health Insurance Marketplace and Medicaid are in uncertain times right now, Wellness Navigators are continuing to enroll people in any insurance for which they qualify, be it Medicaid or the Health Insurance Marketplace. All navigators and other Wellness Coalition staff have been trained as both Medicaid Application Assisters and Certified Application Counselors for the marketplace.
Chronic Disease Self-Management Education –
Many people are not very knowledgeable about chronic diseases and their own role in self-management. While medical providers can treat these conditions, it is the individual who must learn day-to-day management between medical visits.  WCM staff provide both individual and group (class) Chronic Disease Self-Management Education. Navigators meet with individuals to assess their self-management knowledge and skills, and assist them in setting and achieving individual wellness goals such as learning to regularly and reliability monitor blood sugar with a diabetes blood glucose monitoring instrument. They also provide the group-based Living Well Alabama, which is a six-week, evidence-based chronic disease self-management program developed by Stanford University. All staff have been certified as CDSMP Lay Leaders and we have three Master Trainers who are certified to train Lay Leaders. Agencies that need this service for their clients can call us at 334-293-6502.

Accessing Wellness Case Management Services



We have recently revised our referral form and procedures to allow other agencies (also families and individuals) to refer to us for wellness case management services. The referral form and instructions are posted on our Web site (see links below). Agency, family and self-referrals are all welcomed.
Spreading the Word
The original vision of The Wellness Case Management founders was that we would demonstrate the value of wellness case managers in the health care system, inspiring our partner agencies to provide case management services. Many of our partners have indeed seen the benefit and hired their own case managers, and I hope that we have had some small part in encouraging them to do so. We continue, however, to serve as a resource for the clients of agencies that either don't have case managers or who need help specifically with case management for health services. We have tried to spread the word in several ways:
Case Management Conference – we have an annual conference to address topics of help to case managers, such as information about health issues, insights about the local, state, and national health care environment, and self-care for the case manager to help avoid job stress and burn-out. We have had tremendous success with attendance between 150 and 250 people for the past five years. Watch our Web site and newsletters for an announcement of the next conference in November or December 2017.
Community Health Worker Training – One of the interventions made possible through our REACH cooperative agreement is expanding the number of sites (agencies) that provide case management (community health worker) services through training of existing agency staff to provide wellness case management services such as access to a medical home, health insurance enrollment, and access to free medications. Watch for an announcement of the next CHW Training.
Film on Community Health Workers – Our REACH cooperative agreement also afforded us the opportunity to acquire the services of a very talented Communications Director (Travis Parker) who produced a film on Community Health Workers called "A Vision for Community Health." The 20-minute documentary can be viewed here.
Web Site and Social Media – Wellness Case Management and our other services are outlined in detail on this website, our Facebook page, and Twitter.
I am so very proud of the top-notch services provided by our Wellness Case Management staff. We are looking forward to continuing to serve the community in 2017. If you would like to take advantage of these and other services, please contact us!
HAPPY NEW YEAR!!
Cindy