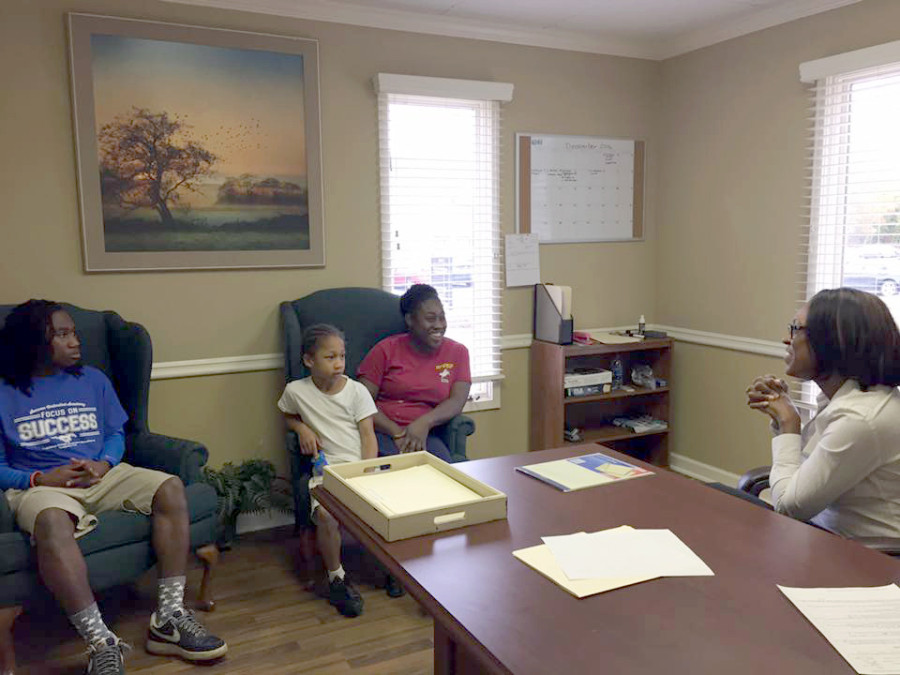 Through the REACH cooperative agreement from the Centers for Disease Control, The Wellness Coalition now shares Community Health Worker Training with area nonprofit organizations interested in helping their clients to be healthier within the contexts of their lives. One such organization is Young's Mentoring Program, run by Clarissa Young.
Mrs. Young provides mentoring services at no cost to the families of children who are on probation for school truancy with Montgomery County Juvenile Court. Most of Mrs. Young's clients are single parents with two or more children and few resources aside from Medicaid and/ or Food Stamps. Mrs. Young devotes much of her Community Health Worker service time to counseling her clients on nutrition choices and medication adherence to help them avoid complications with chronic conditions that include obesity, mental illness and hypertension.
A SUCCESS STORY
A success story related to Mrs. Young's health improvement efforts involves a single mother of five children. A source of conflict among this family surrounded food: the mom's strict policy that no child should be in the kitchen after 9:00 p.m. was not being observed and the eldest child of the house was "raiding" the kitchen after supper, eating too many of the salty, high fat and high carbohydrate snack foods that the other, younger children coveted. Her children loved to consume large quantities of these snack foods—the same ones that the mother had enjoyed as a child and was now buying for her children.
Upon hearing about these tensions, Mrs. Young engaged the family in some problem solving. Together they brainstormed about healthier snacks that mom would not mind her children eating after supper. The family was happy with the solution of a fruit bowl that was always available, filled with a variety of fruits that everyone liked. Following up with this family has provided Mrs. Young with even more positive feedback. The head of household has become more aware of the positive health effects of food; she sees that having fruit as the primary snack choice has made a difference in how her children behave and how they feel.
Mrs. Young has been providing enhanced health education and awareness to her clients since October of 2016 and she's planning to permanently incorporate the services within her overall intervention efforts. The Wellness Coalition congratulates Young's Mentoring Program on the successful provision of health care access services.
How The Wellness Coalition Helps
The Wellness Coalition works to address the gap that exists between clinical care and the realities of many who live in the River Region. Too many low-income people do not have access to health care services. They may not have insurance, the ability to afford prescribed medicines, or the capacity to make needed lifestyle changes. In response, The Wellness Coalition has developed a care model to bridge the gap between clinical services and community needs, providing those in need with a Community Health Worker familiar with available resources and experienced in the management of chronic disease.
The Mission and Vision of Young's Mentoring Program
Young's Mentoring Program has been designed to nurture the spirit, educate the mind, and promote the development of youth physically and mentally. We seek to encourage and empower youth to want to change and become a productive citizen in today's society. This program caters to at-risk youth and young adults ages 13 to 25 by promoting and engaging a development process to rebuild, restructure and reinvent their thought process and way of living.
Our goal is to offer these key tools: self-esteem builders, coping mechanisms, tutoring, personal hygiene, job etiquette, people skills, how to get along with peers and others within their communities. Young's Mentoring Program will not only be a mentor to all, but will place great emphasis on personal and social development. To learn more, call (334) 398-8868.