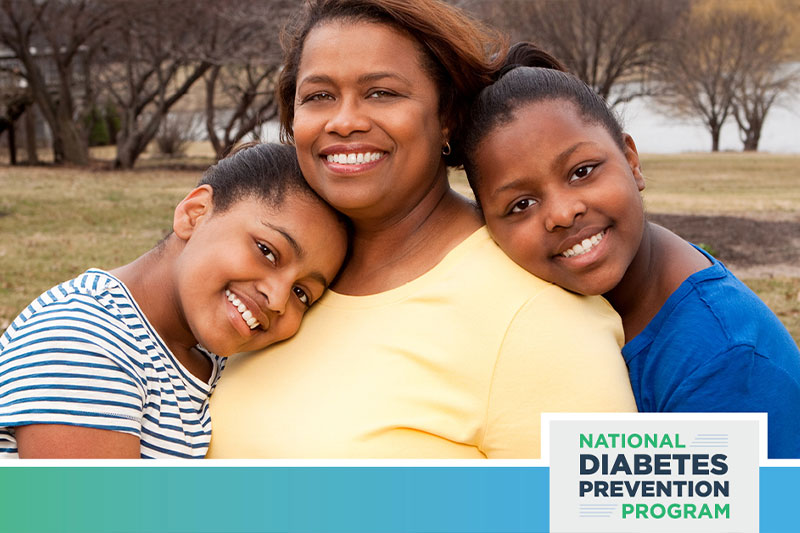 Women seem to do it all: they take care of their families, their pets, their homes, their finances, and their careers. With busy schedules and seemingly never-ending to-do lists, many women may be putting their own health last. But what if this year for Mother's Day you put yourself and your health at the top of your to-do list? How? By learning about our FREE diabetes prevention program.
One in three Americans has prediabetes, a condition where blood sugar levels are higher than normal but not high enough yet for a type 2 diabetes diagnosis. You can have prediabetes for years but have no clear symptoms, so it often goes undetected until serious health problems such as type 2 diabetes show up. It's important to talk to your doctor about getting your blood sugar tested if you have any of the risk factors for prediabetes. Some of these risk factors include:
Being overweight
Being 45 years or older
Having a parent or sibling with type 2 diabetes
Having had gestational diabetes (diabetes during pregnancy)
Giving birth to a baby who weighed more than 9 pounds
Prediabetes can often be reversed, and your doctor can recommend resources and programs to help you reduce your type 2 diabetes risk, including our Change Your Lifestyle. Change Your Life. (CYL2) program. In CYL2, participants work with a trained lifestyle coach to learn how to make healthier choices when it comes to physical activity, healthy eating, and managing stress. The program is based on research that found that people with prediabetes who lost 5% to 7% of their body weight cut their risk of developing type 2 diabetes in half. For those over age 60, they reduced their risk by 71%.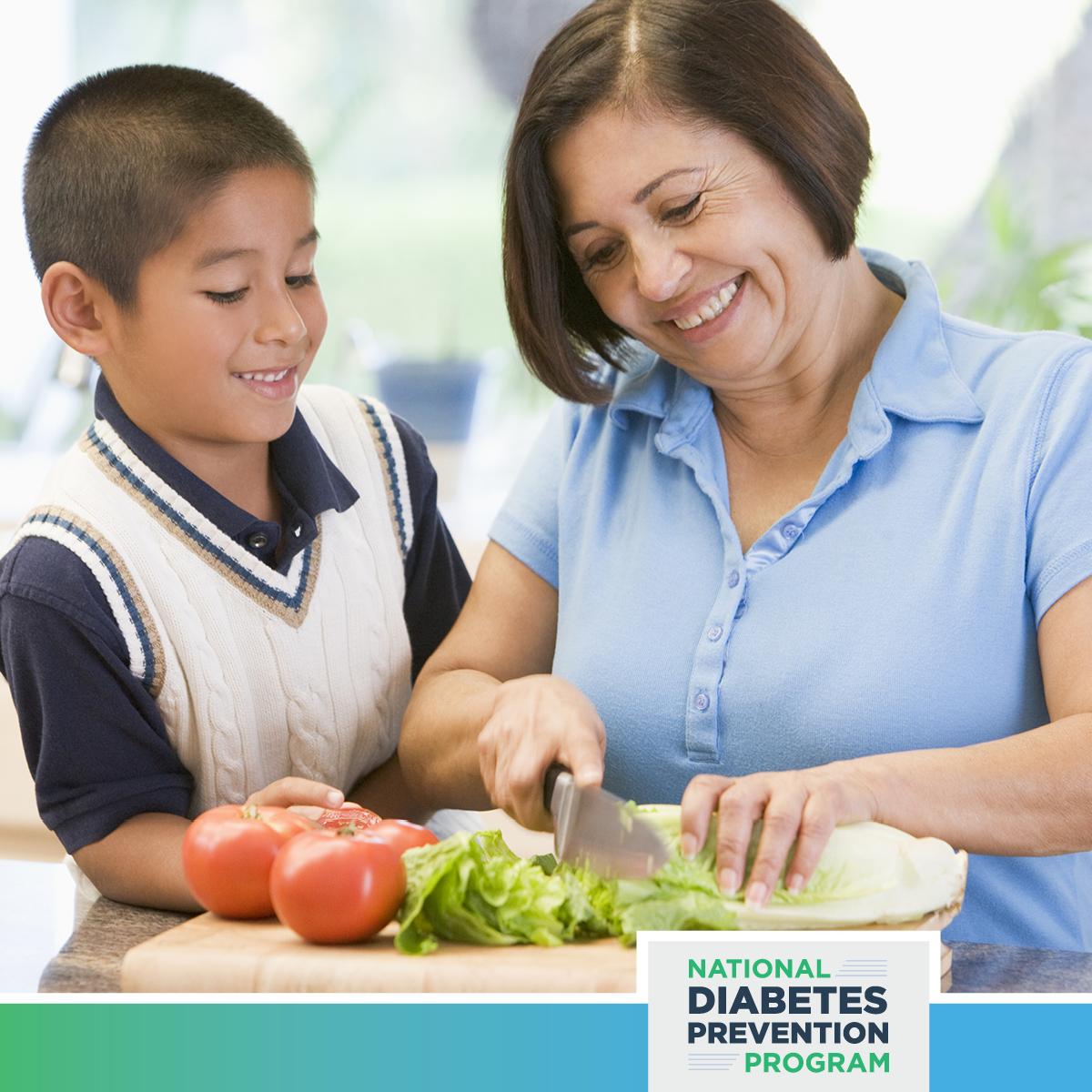 Debbie's Story: A Mother Who Is Changing Her Life
Late last December, Debbie traveled to the Smoky Mountains with her family for some quality time over the holidays. Debbie was ready for a big day on December 29. Not only was the Alabama football fan excited about watching the Orange Bowl on TV that day, but it was also her 63rd birthday. Before going out to dinner to celebrate, there was a knock at her door. When she opened it, friends and family surprised her with a cluster of birthday balloons.
"My husband knows that any bakery cake is my absolute downfall," admits Debbie. "So, he told everyone we were having balloons instead!"
In a way, avoiding a bakery cake was Debbie's birthday present to herself. Debbie says she's been obese nearly her entire life, but recently something changed. She was now part of the CYL2 diabetes prevention program and it was was impacting her life. Debbie added physical activity to her daily routine and began focusing on what and how much she was eating.
"Both of my parents had type 2 diabetes," said Debbie. "I had two babies weighing over 9 pounds each, and my doctor told me I needed to get healthy. I saw a Facebook post about the program, so I came to the initial meeting and I've been to every meeting since."
Mary's Story: The Reason CYL2 Works for Her
Mary has struggled with yo-yo dieting, weight loss plans, and exercise peaks and valleys for decades. While visiting her brother at Jackson Hospital, she spoke with Hattie Leflore, a wellness navigator for The Wellness Coalition who works onsite at the hospital. Hattie talked to Mary about the CYL2 classes and how the program helps people break bad habits and learn new positive ones.

"After looking at my family, I could clearly see this is an issue," said Mary. "I'm not certain if it is due to specific foods we eat, when we eat, how we cook, or what, but I realized I needed to learn how to eat."
When Mary began taking the classes, she weighed 300 pounds, and admits she didn't jump in wholeheartedly.
"At first I thought, 'here we go again'," said Mary. "But I attended every class and very much enjoyed the banter and exchange of ideas."
One of the key components of CYL2 is the built-in support system. A lifestyle coach leads the classes, provides education, and discusses ways to make goals that seem so far away achievable. In addition, the classes themselves are structured so that fellow participants are part of the support system.
"Whenever someone is having a bad day, the other participants step in to help get that person back on track," said Hattie. "Each group forms a sort of small community that works together so that they can all reach their goals together."
Mary found the support system to be key in breaking her decades-long cycle. Since joining CYL2, she has lost more than sixty pounds and says the edema in her legs is gone, her snoring has diminished, breathing is easier, and her stamina has improved.
"With the help and guidance of Ms. Hattie and my classmates, my journey began and is still going as I am slowly losing weight," said Mary. "I've lost weight but have gained so much knowledge. My whole family has been able to take these ideas for themselves and are losing weight as well."
The Journey Continues
The CYL2 program places emphasis on the importance of maintaining the new habits developed week after week in the classes. That's why each group meets for one full year. In the first four months of the program, classes meet weekly. In the remaining eight months, classes meet twice each month to help participants maintain healthy lifestyle changes so that they become permanent ones, and to ensure support continues.
Debbie has found success with her classmates and their coach, Carol Landreau, a wellness navigator for The Wellness Coalition.
"What I enjoy most about the class is that everyone is so friendly and concerned for one another," said Debbie. "Carol is not just our leader, she is one of us! I enjoy each week's session, the intermittent exercise we do, and the love and support we have for each other."
Meanwhile, Mary is more determined than ever to permanently changing her lifestyle to hold on to the positive changes she's seeing in her life.
"Thank you for giving me some new weapons in my war on obesity and for keeping it very simple," said Mary. "I feel at this point I at least have a fighting chance."
The Wellness Coalition continues to accept registrations for the classes. Parties interested in joining CYL2 should call (334) 293-6502 or visit, thewellnesscoalition.org/cyl2 to take a free quiz to determine eligibility.