The Wellness Coalition (TWC), located in Montgomery, Alabama, has been expanding a network of nonprofit organizations with Community Health Workers (CHW) by teaching organizations how to provide healthcare access and support for people with little or no health insurance in Montgomery, Macon, and Lowndes counties.
For many, access to healthcare services is limited due to a variety of factors such as lack of transportation, language barriers, few local service providers, lack of—or inadequate—insurance, and limited knowledge about the healthcare system. When people have difficulties accessing healthcare services, their health can suffer due to a reduction in addressing early warning signs or symptoms and preventing hospitalizations. Having a medical home or primary care physician can help increase appropriate medical care, patient trust, and communication between the patient and physician, and CHWs are the key to finding medical homes for those in need.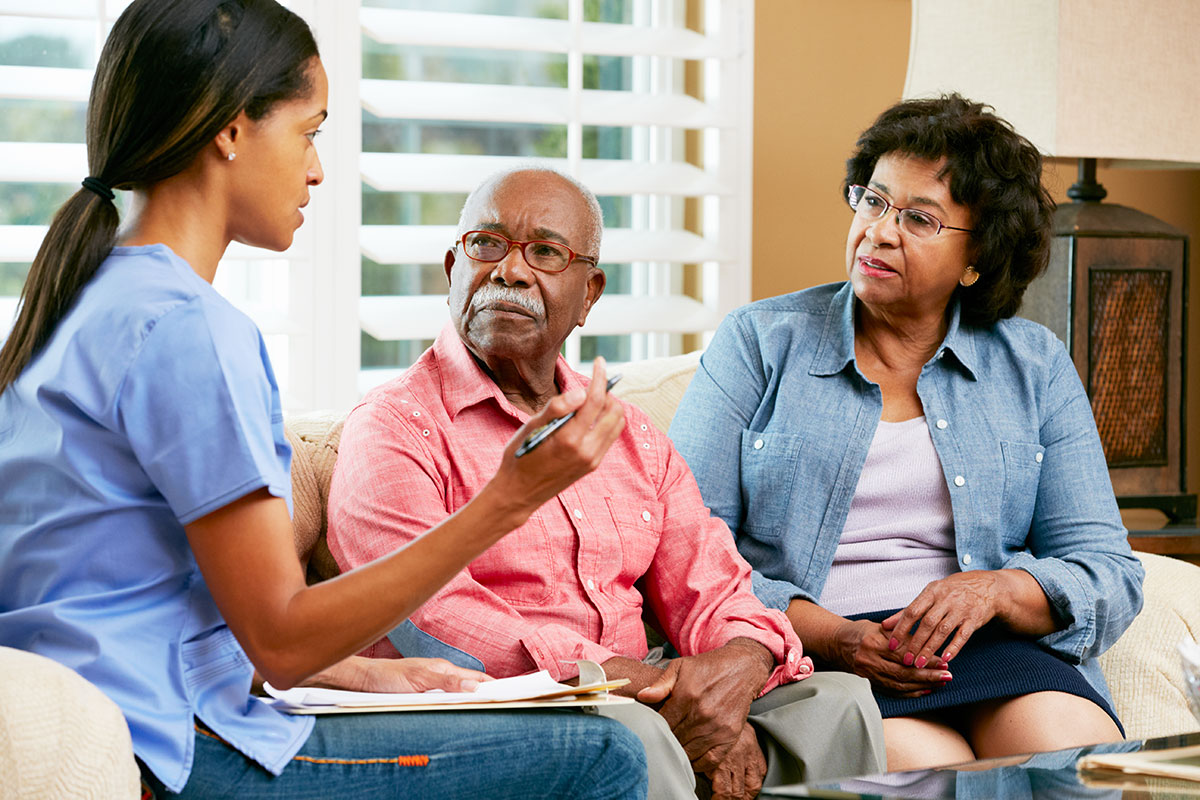 "Community Health Workers have been used to improve life expectancy in geographical areas where there are too few doctors and within communities vulnerable to poor health due to low education or income levels," said Molly Stone, executive director for The Wellness Coalition. "By training staff in nonprofits where some form of supportive community services are already being offered, we've been able to create a network of support for people with limited access to healthcare throughout the region."
The Role of Community Health Workers
CHWs are not doctors or nurses, but trained professionals who are well-versed on available healthcare resources. They are staff members at existing agencies who are already providing some kind of support to their clients, perhaps housing, employment, or social services. They build trust with their clients through the provision of other services and have the opportunity to add healthcare to the conversation. CHWs have the ability to coach others who are learning to use resources and developing habits that are new to them.
CHWs undergo training and education to ensure they are knowledgeable in and able to offer services relating to:
The main traits of obesity, diabetes, and hypertension and how those chronic diseases are interrelated in terms of their complicating factors and their management
Available and affordable resources related to insurance, medical homes, sources of medication, and chronic disease self-management education
The skills of motivational interviewing and smart goal setting and how to use them to help clients in the process of making lifestyle changes.
After gaining an understanding of a person's current healthcare challenges and obstacles, a CHW will assist in developing an action plan that includes changes that need to be made—including behavioral changes—in order for those goals to be attained. CHWs then follow their client's progress and assess the need for ongoing support. Ultimately, a CHW works alongside clients to instill behaviors of health accountability.
In addition to helping people make health-related changes, CHWs seek to monitor their clients' hospital stays and use of emergency departments. They keep track of the number of days their clients experience reduced activity because of sickness and work with them to decrease that number.
The Expanding Community Health Worker Network
Since 2014, TWC has been working on a cooperative agreement with The Centers for Disease Control and Prevention (CDC) to increase the number of CHWs in the River Region as part of a long-term strategy to reduce health disparities in our community.
Based on more than 10 years of experience with wellness navigation services and local healthcare resources, TWC created a two-day CHW training program for community-based workers interested in expanding their skill set and ability to help people solve healthcare-related problems.
Over the last four years, TWC has provided CHW training to 15 nonprofit organizations including:
Central Alabama Aging Consortium
East Central Mental Health Center
Council On Substance Abuse
Family Guidance Center (Lowndes County)
Family Promise of Montgomery
Family Sunshine Center
Friendship Mission North
Friendship Mission West
Heritage Training and Career Center
Hope Inspired Ministries
Lending Families a Hand
Lighthouse Counseling Center
Lowndes County Mental Health Center
Montgomery Community Action
Young's Mentoring Program
Family Promise of Montgomery Joins the Network
The most recent member of this growing CHW network is Family Promise of Montgomery. In partnership with local churches, Family Promise shelters homeless families with children until permanent housing solutions can be found.
Based in Montgomery, Family Promise receives dozens of calls daily from both homeless families and childless adults seeking housing services. Rather than turn those adults who don't qualify for their housing services away, Family Promise engages these callers in problem-solving and later follows up with them to determine if the solutions discussed were utilized and resulted in positive outcomes. Since their CHW training, Family Promise's intake process also includes questions related to healthcare access needs.
"People experiencing homelessness are uniquely vulnerable and at risk for a variety of health problems including chronic illness, hunger, pain, and infections," said Jayme Teague, executive director for Family Promise. "For the homeless, preventive healthcare is usually an unaffordable luxury. We've found that homeless single women with children are particularly hesitant to make time for preventive healthcare services for themselves because they are more concerned for the wellbeing of their children. In many cases, these women haven't seen a doctor in up to three years."
Teague reports that many Family Promise clients are not taking prescribed medications because of their irregular visits to a doctor.
"The role of medication in the management of health is a frequent topic of conversation and another reason why we emphasize the need for regular visits to a primary care doctor," said Teague.
Family Promise's collaborative partnership with TWC has strengthened their ability to serve the health and wellness needs of homeless families and adults. As part of TWC's cooperative agreement with CDC, data will be collected, and Family Promise's CHW services will be evaluated through July 2018 to measure the impact on the health of those served.
"Existing healthcare resources don't always make their way to the people who need them," said Stone. "Community Health Workers close that gap and we've now found a way to expand their reach throughout the River Region. We are grateful to all the organizations who have become part of this network, and we look forward to partnering with new organizations in order to help even more friends and neighbors in need."
To learn more, call 334-293-6502.